The Best Mother's Day Flower Delivery Deals
Mother's Day is the perfect opportunity to show your mom you are thinking of her and what better way to do so than by sending flowers! Flower deliveries are a simple gesture of love and appreciation that will definitely put a smile on your mom's face. If you're looking for ways to save on your Mother's Day flower delivery this year, you've come to the right place! Below, you'll find all the top coupons for Mother's Day flower deliveries as well a shopping guide to help you score the best savings! 
No expiration date currently listed
No expiration date currently listed
No expiration date currently listed
No expiration date currently listed
No expiration date currently listed
No expiration date currently listed
Mother's Day flower delivery guide
Whether you're new to the world of flowers or are a season bouquet orderer, we all can use a few tips and tricks to make sure our moms are happy on their big day. And just as importantly, we all need to be aware of any opportunities to save on flower orders. Check out these top tips to help you find and save on this year's Mother's Day gift! 
How to pick the best flowers
With the vast array of flower options available online, it can be difficult to make a decision on exactly which flowers to order, especially when shopping for someone else. You can't simply choose the flowers that you find the most appealing; you have to take your mother's taste into consideration. If you don't already know what your mom's favorite flowers are, here are some factors to consider when placing your order and tips to get the perfect bouquet: 
Choose from the most commonly bought flowers. These include lilies, daisies, roses, and orchids. If you're not sure of exactly what your mom's preference of these tip 4 options is, choose one that reminds you most of her! 

Think about the occasion. You want to order flowers that say 'Mother's Day.' This means, you should avoid flowers like red or yellow roses, as these are typically given to romantic partners or as sympathy gifts. Go for something a bit more vibrant or find a bouquet that includes a variety of flowers. 

Consider your mom's favorite colors and be sure to incorporate them in the bouquet, vase, or gift wrapping. 

If you don't know your mom's favorite type of flowers, but she is a house plant enthusiast, many flower delivery services also sell a range of houseplants. Be sure to also check out their house plant options when you're choosing your gift! 

Don't forget to include a personalized note with a thoughtful message to tell your mom just how much you love her! 
Are flowers enough?
With everything they have given and sacrificed for us, we all want to give our moms the world. You may find yourself asking if flowers are enough for a Mother's Day gift. There is no correct answer to this question since every family's situation and expectations are different.
If you're looking for a small addition to supplement your Mother's Day flower delivery, there are plenty of other gift ideas to choose from. You can shop for jewelry, like a nice necklace or pair of earrings that she'll love. Great stores to look for Mother's Day jewelry include Nordstrom Rack, Banana Republic, and Blue Nile. For the wine-o mom, you can purchase a few new bottles for her to try, or even get her a subscription to Wine.com. And, of course, experiences are always a great gift to give. Get your mom tickets to see an artist she loves with Stubhub or Ticketmaster or look for a fun event in your area using Viator, a Tripadvisor Company.
Where to get the best flowers
While there are, of course, a range of flower delivery options to choose from, we have some suggestions for our favorite flower shops. These are also the best stores to find coupons and promo codes to help you save the most on your order: 
Keep reading for all of the opportunities to save at these select shops this Mother's Day! 
Flower delivery deals
With Mother's Day less than a month away, now is the time to start planning your gift. Remember, placing your order early will allow you to have a bigger flower selection to choose from and help ensure they arrive on time. Now that you know a bit more about purchasing flowers, here are the stores to check out for all the best Mother's Day flower delivery deals! 
Expert Tip:
If you miss out on the early Mother's Day deals, you'll see a massive increase in prices as Mother's Day gets closer. To avoid paying the highest price for your mom's gift this year, be sure to check out the sale section, filter by price range, or check if there are any clearance offers from the Easter collection!
Proflowers offers
Shop early at Proflowers and take advantage of our 20% off coupon! This offer is valid until April 27 and will help you save loads on your Mother's Day flower delivery. They already have their Mother's Day selection listed on their website for you to start browsing and ordering! Check out some of the flowers you can save on right now: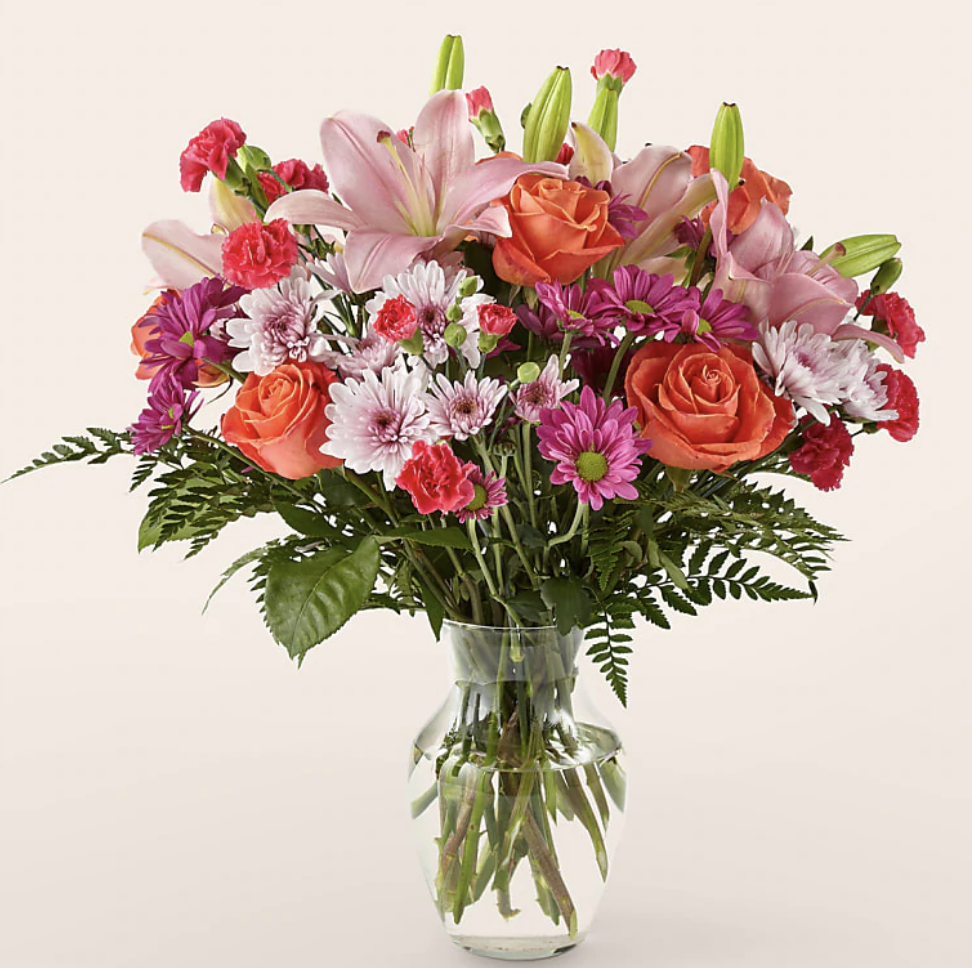 We have plenty of other coupons you can apply to save 15-20% on your flower order! You can also save by checking out their $50 & Under Gifts section or by browsing the website for marked-down bouquets! 
1-800-Flowers deals
As one of the most popular flower stores in the country you can, of course, expect amazing deals from 1-800-Flowers this Mother's Day! Like many flower delivery services, you'll have to order early to get the best deal. We currently have a great coupon specifically for Mother's Day that allows you to get 25% off Mother's Day flowers and gifts on or before April 20! You can also take advantage of the 40% discount on the 1-800-Flowers exclusive Mother's Day collection before April 24. Here are some products you can score big savings on: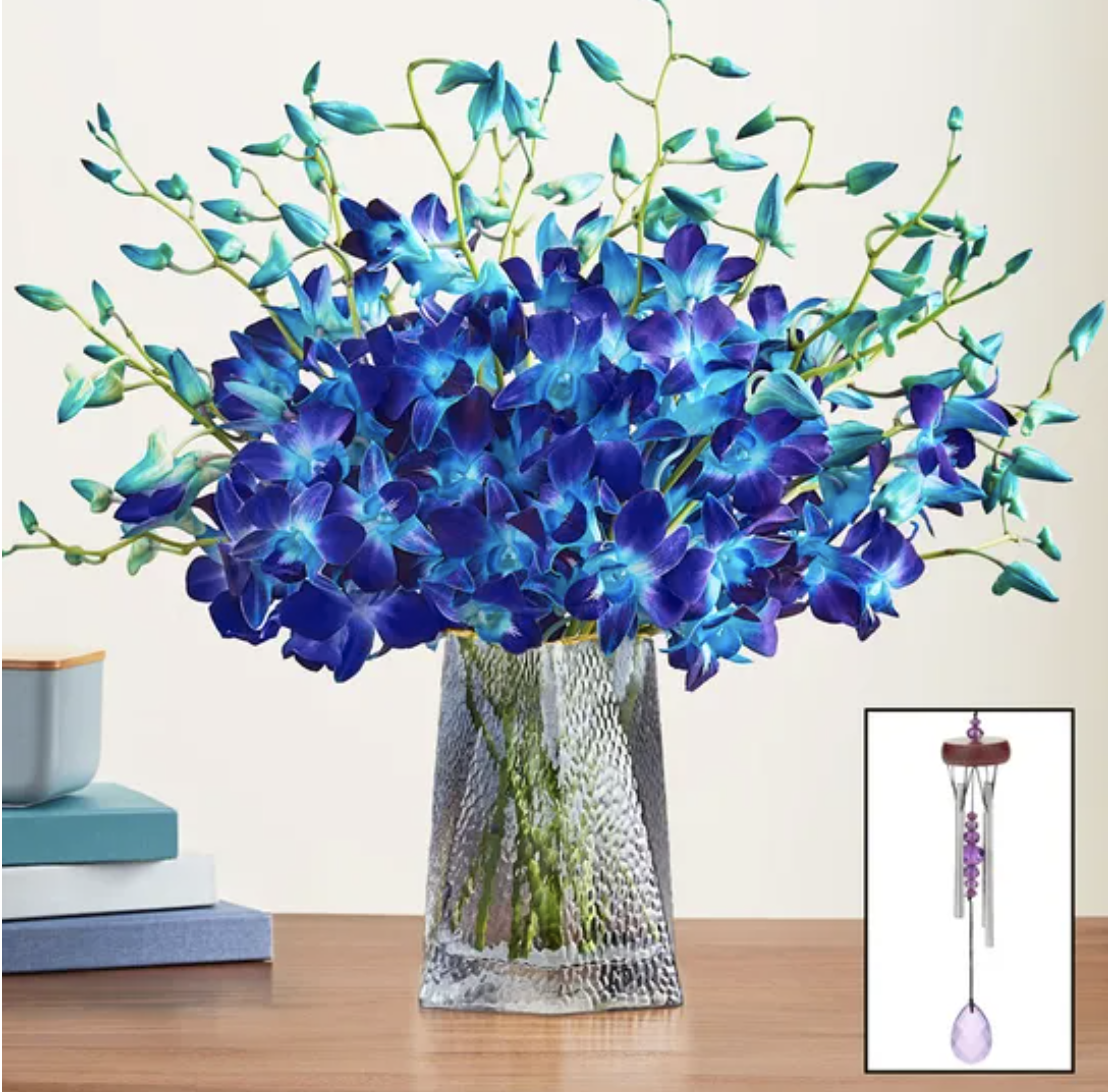 Save 15% on a 10 stem Ocean Breeze Orchid bouquet, with a wind chime included, and pay $73.94 instead of $86.99
Get 20% off a Happy Gerbera Daisy bouquet and pay $47.99 instead of $59.99
Pay $55.24 for a triple Sweetheart Bamboo plant rather than $64.99 
Get 20% off Magnificent Roses Pastel Delight bouquet of 2 dozen and pay $180.00 instead of $225.00
Order a large Elegant Blush Bouquet for $59.49, marked down from $69.99
Edible Arrangements 
Edible Arrangements is a great shop to find gifts for every occasion. Rather than a traditional bouquet, you can order your mom a bouquet of fresh fruit, chocolate-dipped fruit, and other unique treats. If your mom isn't too big on flowers, an edible arrangement is another great option for your Mother's Day delivery. While they have not released their Mother's Day collection or special offers just yet, if you're looking to place your order early, you can still use our coupon to save. Our best coupon currently offers 15% off sitewide on orders of $59.00 or more. You can also shop the Gifts Under $50 section for even more savings on your Mother's Day gift this year. Check out these Edible Arrangements Mother's Day gifts you can save up to 20% on!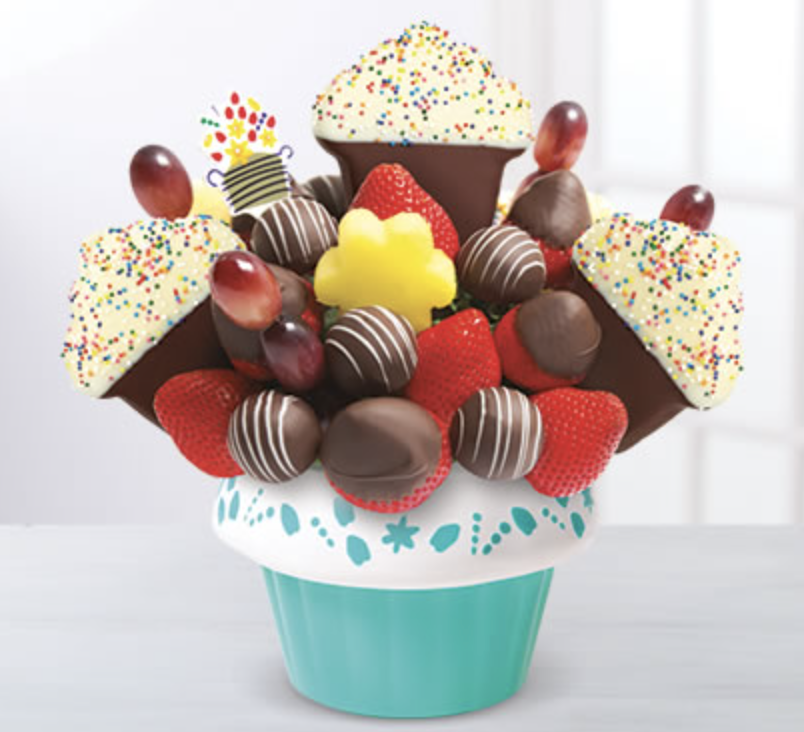 Check back here for an update on Edible Arrangements' Mother's Day 2023 delivery deals! 
The Bouqs Co.
The Bouqs Co. is another great company to order your flower delivery from this Mother's Day. The Bouqs Co. is unique in their offering of a subscription service; you can pick the frequency of your deliveries to suit your needs, plus get up to 30% off flowers, in addition to free shipping! Signing up for a membership is a great way to save on your Mother's Day gift this year. Otherwise, if you're not a subscriber or do not have an account, you can take advantage of our The Bouqs Co. coupon to get 10% off your flower delivery! Below are some beautiful bouquets from the Bouqs Co.'s Mother's Day collection: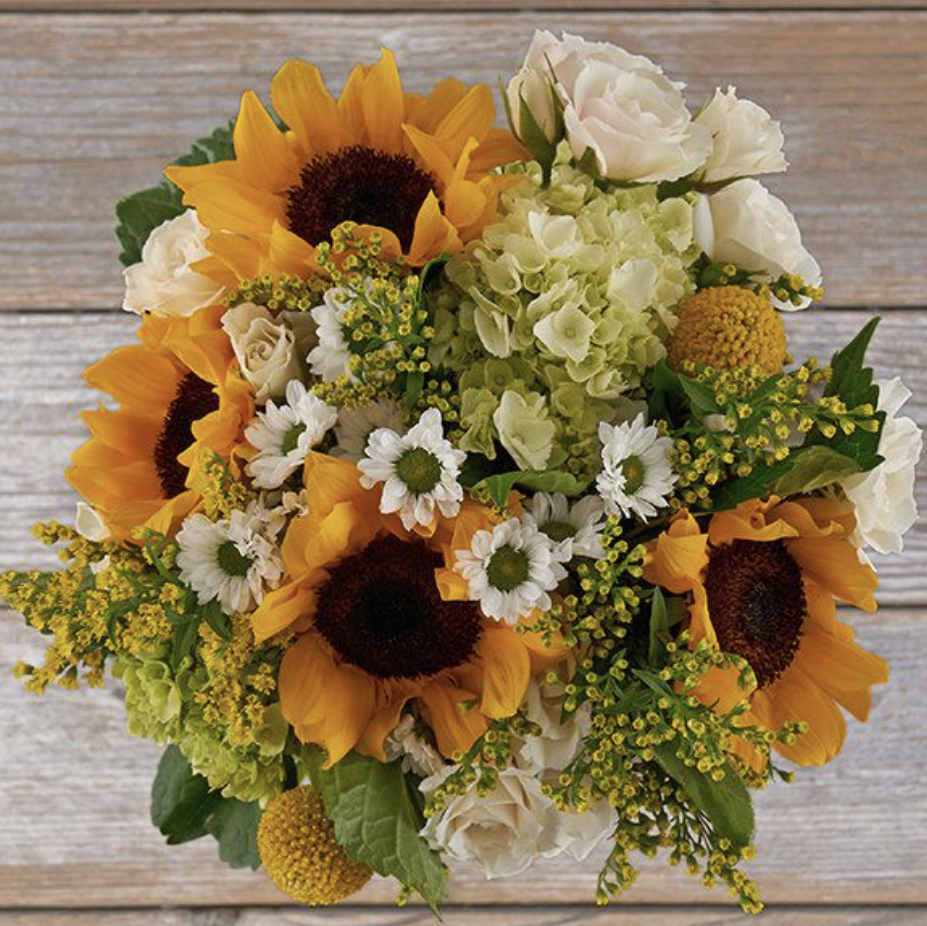 Purchase the deluxe Velveteen bouquet for $59.00 instead of $84.00 when you sign up for a subscription
Score the grand Queen Bee bouquet for $59.00 marked down from $84.00 with your The Bouqs Co. subscription 
Order the Monstera Magic for your plant-loving mom for $71.00 with our 10% off coupon
Get a grand Pink & Pearl bouquet for just $91.00 instead of $99.00 with our coupon
Order a Luna arrangement with a vase for $66.00 rather than $94.00 when you sign up for a subscription 
Get a gorgeous arrangement of deluxe Mother's Day lilies for $49.00 instead of $69.00 as a subscriber 
Teleflora
Last on our list of Mother's Day flower delivery services is Teleflora! Teleflora offers beautiful bouquet deliveries for every occasion, and with our top Teleflora coupon, we can help you score huge savings on your order. Right now until April 30th, you can redeem our coupon to get up to 50% off your Mother's Day flower delivery! This is a great incentive to get your Mother's Day order in early and make sure you get the perfect bouquet for your mom's big day! Plus, nearly everything in their Mother's Day collection is marked down $10 or more! You won't want to miss out on the savings you can get on these beautiful flowers: 
If you miss the Mother's Day flower delivery deals...
While many of the above-mentioned sales end mid to end of April, you'll still be able to find plenty of ways to save on your Mother's Day flower delivery. Check out the flower delivery websites' sale sections, deals of the day, and our coupon page for more promo codes to apply to your order. You can also check out our Mother's Day page for coupons on other great Mother's Day gifts!