Daily Beast Coupons is a hand curated deal and discount platform provided for The Daily Beast readers in collaboration with the Webgears Group. The Daily Beast's news staff is not involved. If you make a purchase, The Daily Beast may receive a small commission. Looking for further shopping recommendations? Be sure to check out Scouted.

Expedia Coupons
All active Expedia Coupon Codes & Promo Codes for December 2020
Expedia is among the leading online travel companies with the objective of helping their customers travel easily. From planning your trip to booking, you'll find everything you need with Expedia's wide collection of flights, hotels, vacation packages, and rental cars. Enjoy bundle deals and an avalanche of things to do on your next vacation. You can use Expedia coupons as well as deals to save even more on your next vacation. Whether having a domestic getaway of catching an international flight, Expedia promo codes and deals will save you big money and time.
close
Select Cruises for Under $499 at Expedia
Valid until further notice
Up to 78% off Select Hotel Deals at Expedia
Valid until further notice
The Scouted Newsletter
Product recommendations that'll make your life better and tips to help you shop smarter.
Recently Expired Expedia Coupons & Promo Codes
Up to 75% off Last Minute Hotel Bookings at Expedia
Get $75 off with this Coupon Code
Grab 15% off Los Angeles Bookings at Expedia
$15 off Select Kansas City Hotels at Expedia
20% off Select Florida Hotels at Expedia
Grab 15% off Pittsburgh Hotel Bookings at Expedia
Expedia Discount Code: Up to 31% off Halloween Bookings plus 10% off App Orders
Coupons You May Also Like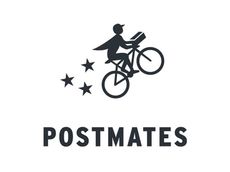 Best Expedia Coupons & Deals
| Discount | Expedia Coupon Details | Valid Until |
| --- | --- | --- |
| Deal | Select Cruises for Under $499 at Expedia | Valid until further notice |
| 78% | Up to 78% off Select Hotel Deals at Expedia | Valid until further notice |
Useful tips and information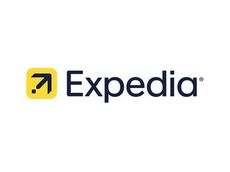 Mega saving with Expedia coupon codes and deals
Traveling should be a pleasure, not a hassle. This is why you should use an Expedia coupon code to save on the total cost. Expedia strives to make trips enjoyable from start to finish by offering a variety of options. It lets you personalize almost every aspect of your getaway. In case you're looking for a hotel room, you can filter the search results to zero-in on particular amenities such as fitness equipment, high-speed internet, spa services, and on-site babysitters. There are a variety of airlines to choose from. Remember to look for a valid Expedia coupon code to save big on your next vacation.
How to redeem your Expedia promo code
Saving with Expedia coupon codes is now easier than before. Here's how:
If you're using an Expedia coupon, sign into your Expedia account, and browse through the flights, hotels, and vacation packages.
On the checkout page, choose your preferred payment method, and click on "Enter Expedia coupon code".
Type or paste your Expedia coupon code, and click apply
Continue to check out as usual.
In case you're looking to use a mobile Expedia promo code, begin by downloading the Expedia mobile app and follow the above steps.
With Expedia promo codes, you'll spend less on your flight, hotels, and getaway packages. So you'll have more cash to put towards your adventure.
Expedia coupons for free shipping
The good thing about service industry is that there are no deliveries to be made. You get all you want on an online portal. Therefore, you'll not need Expedia coupons for free delivery. You only need to keep an eye on Expedia promo codes and deals as they're added so you start reaping the benefits.
Amazing deals with Expedia coupons
Sometimes you might not get an Expedia promo code when you need it, but this isn't an excuse not to save. Expedia offers 24-hour daily deals, so you need to act fast as they only last 24 hours. With these Expedia coupon codes for daily deals you could save up to 40% on flights and hotels in the US and around the world.
If you're looking for a cruise vacation in Alaska, the Caribbean, or elsewhere, then take advantage of Expedia promo codes that will help you save up to 60% on your cruise cost or get an extra $2,000 to spend on board.
Is there a way to claim an Expedia student discount?
Fortunately, Expedia extends a generous discount program exclusively for students to get deep discounts on Expedia's products and services. Because travel prices change so rapidly, you'll need to create a free account to gain access to student pricing.
How to claim Expedia student discount
To claim your discount, visit the Student Travel Discounts section of Expedia's website. On this page, enter information that confirms your status as a student. Once this process is complete, you'll receive login information for Expedia's student discount code program.
Is there an Expedia military discount available for service members?
Expedia does offer a military discount program you'll want to know more about. Those who qualify are eligible to enter Expedia's rewards program as a gold-tier member. This entitles you to complimentary room upgrades at a network of over 2,000 hotels. You'll also gain access to exclusive travel offers, 30% bonus reward points, and an additional 10% discount on every booking you make.
How to claim your Expedia military savings
Claiming your Expedia military discount is simple. You'll only need to enter a bit of personal information and a valid military ID. After someone verifies your information, you'll be entered into Expedia's military program.
Does Expedia offer a friends & family discount?
There isn't a regularly offered Expedia friends & family discount code. However, the brand has occasionally sent out Expedia friends & family coupons for 10% off certain vacation dates.
Expedia coupon codes for new customers that want to save on travel
Expedia offers new customers the chance to save on travel through the Expedia Rewards program. When you sign up for the Expedia Rewards program as a new customer you can instantly save 10% on qualifying hotel accommodations and earn free airline miles to boot. There's no charge to make a new Expedia Rewards account, and your new customer benefits start as soon as you sign up.
Don't miss out on using Expedia coupon codes for returning customers
Existing Expedia customers can usually save 25 to 40% off select hotel bookings and travel itineraries. These coupon codes will often be for specific travel destinations, but our team at The Daily Beast has seen some Expedia promo codes that offer sitewide discounts. Expedia's website also features several daily deals that returning customers can take advantage of to save on hotel reservations and airfare around the world.
Use your Expedia coupons on Black Friday and Cyber Monday sales
Black Friday and Cyber Monday sales bring fortune to Expedia customers on top of their Expedia coupon codes. Take advantage of these sale seasons to book a hotel or flight to your next destination.
Seasonal offers at Expedia - the best savings opportunities in winter season 2020
Look forward to great Expedia coupons over the 2020 holidays. Between Black Friday and Christmas, you'll see plenty of opportunities to travel at significant discounts.
Will Expedia offer any kind of Expedia Halloween coupons?
At this time, there doesn't appear to be any type of Expedia Halloween sale for 2020. That doesn't mean the company isn't planning to offer savings for the holiday. In 2019, customers were able to take advantage of 13% off Halloween coupons. All you had to do was book an eligible trip and apply the coupon code. Keep an eye on the Expedia site.
Will I see an Expedia Thanksgiving sale this year?
While the company hasn't announced any official type of Expedia Thanksgiving sale, Expedia does offer what's called Last Minute Thanksgiving & November Deals. This year it's an opportunity to visit Kissimmee, FL. It's a limited time Expedia Thanksgiving deal. Book a trip that puts you in the proximity of Disney's Blizzard Beach Water Park, Animal Kingdom Theme Park and Champions Gate Golf Club.
Will there be an Expedia Black Friday sale in 2020?
In 2019, the Expedia Black Friday deal offered travelers up to 60% off specific stays. There were discounts on flights, cruises and things to do. There were huge savings on trips to Atlantic City, Cape May and Las Vegas. There were app-exclusive Expedia Black Friday coupons with flight savings of $200 and 75% off select hotels. Expedia.com members received additional opportunities to save.
What can I expect from an Expedia Cyber Monday deal?
Expedia offered amazing travel deals during its 2019 Expedia Cyber Monday deal. The deals started early, actually, on the holiday itself and ran through the weekend. Deals included $100 off a $750 package, 25% off hotel stays and more. The best way to take advantage of the Expedia Cyber Monday sale in 2020 is by downloading the Expedia app. Many of the Expedia Cyber Monday coupons and deals will be exclusive to the app.
Should I get ready for an Expedia Christmas deal?
This year's exclusive Expedia Christmas sale for 2020 centers around Florida Vacation Packages. There are a number of packages for trips to Orlando and the surrounding regions. Each Expedia Christmas deal includes round flight trips, savings on hotel stays and access to world-famous tourist sites. On some deals, you can get 100% off the flight. Use the app for quick access to Expedia's best holiday deals and the Expedia After Christmas sale.
read more close