Daily Beast Coupons is a hand curated deal and discount platform provided for The Daily Beast readers in collaboration with the Webgears Group. The Daily Beast's news staff is not involved. If you make a purchase, The Daily Beast may receive a small commission. Looking for further shopping recommendations? Be sure to check out Scouted.

Comcast XFINITY Coupons
All active Comcast XFINITY Discounts & Codes for January 2021
Comcast XFINITY is one of the top companies that can keep you connected to the world. Primarily, they offer television and internet services. More recently, however, the company has gotten into mobile services as well. Most of these services are provided through contracts, unless you're purchasing a mobile device. What's better is you can save significant money on your contract or mobile device through using a Comcast XFINITY coupon.
close
Unfortunately, there are no Comcast XFINITY coupons available right now
Check out some other top offers for similar stores below
Recently Expired Comcast XFINITY Coupons & Promo Codes
Get Internet, TV & Voice Plans from $89.99 per Month
Take $100 off Your Order at Comcast XFINITY
Take $50 off when you Bring your Device at Comcast XFINITY
Comcast XFINITY is Offering $200 off iPhones with New Activations
Free $100 Prepaid Visa Card with Internet & TV Bundles at Comcast XFINITY
Free Self Install Kit with Select Deals
Get 50% off Pro Installations at Comcast XFINITY
Coupons You May Also Like
Useful tips and information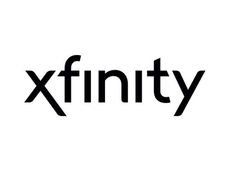 How do I use a Comcast XFINITY coupon code?
Browse for a Comcast XFINITY coupon code that works best for you.
Copy the coupon code to the clipboard.
Browse Comcast XFINITY's website or contact them to purchase the contracts and products that work best for you.
Upon checkout, enter the promotional code into the promotional code field.
Proceed to checkout and start enjoying your services.
What do I do if my Comcast XFINITY coupon code doesn't work?
Check the conditions of the coupon to make sure they have been met.
Make sure the coupon is not just for new customers.
Check your order amount to make sure the minimum purchase value required for the Comcast XFINITY coupon code to work is met.
Check the expiration date of the coupon to make sure it is still valid.
Copy and paste the code rather than typing it yourself to keep it accurate.
Do Comcast XFINITY coupons work with the site's sale section?
Comcast XFINITY does have a permanent sales section on their website. You have to enter your address to ensure you are eligible for the deals to use with your Comcast XFINITY coupons as well.
Are there Comcast XFINITY free shipping coupons?
Comcast XFINITY ships all products for free, and you are consistently able to track it after your order has been placed. No Comcast XFINITY coupon code is required to receive free shipping as it will be automatically included with your order. The orders will automatically ship to whatever address you have on your account, so be sure to check that this address is updated so that you can receive your items as fast as possible.
Customer-specific discounts with Comcast XFINITY coupons
Does Comcast XFINITY offer a military discount?
Comcast XFINITY does offer a military discount to current members of the armed forces and to veterans. Military members will receive a $25 Comcast XFINITY coupon code to be used towards rentals or towards your bill. If you are a military member who signed up for services within the last 90 days, you will receive a $100 prepaid gift card. These discounts apply to you, even if you already have services.
Does Comcast XFINITY offer a new customer discount?
Comcast XFINITY coupons provide deals for signing up for a new contract. This can be applied to both new customers and to customers who are looking to sign new a contract.
Are there Comcast XFINITY coupons for a student discount?
Comcast XFINITY does currently offer a student discount. Students must first register on the website to confirm that they are students. From there, they will receive a $150 prepaid gift card and a free installation kit for signing up for services.
read more close