Office Depot Coupons – $175 Off Your Orders
4.43 of 5 stars decided by 35 votes
38 Valid Deal(s)
Office Depot Office Max is an office supply store offering office furniture, supplies, electronics, print services and more at low prices 
No expiration date currently listed
No expiration date currently listed
No expiration date currently listed
No expiration date currently listed
No expiration date currently listed
No expiration date currently listed
Valid only until tomorrow
No expiration date currently listed
No expiration date currently listed
No expiration date currently listed
No expiration date currently listed
No expiration date currently listed
No expiration date currently listed
No expiration date currently listed
No expiration date currently listed
No expiration date currently listed
No expiration date currently listed
No expiration date currently listed
No expiration date currently listed
No expiration date currently listed
No expiration date currently listed
No expiration date currently listed
No expiration date currently listed
No expiration date currently listed
No expiration date currently listed
30 day statistics: 53 new Codes added • 34 tested manually • Last modified on 04/01/2023
Never miss Office Depot coupons again!
Recently Expired Office Depot Coupons & Promotion Codes
Sometimes these Office Depot coupons can still work after they expire.
More Coupons You Might Like
Top Office Depot Online Deals & Discount Codes for April 2023
| Discount | Office Depot coupon criteria | Use by |
| --- | --- | --- |
| 68% | Use this Office Depot Promo Code for an Extra 68% off SanDisk 512GB Flash Drive | Valid until further notice |
| $175 | Up to $175 off Office Chairs in the Presidents' Day Sale | Valid until further notice |
| 30% | Get 30% off Brother Same-Day Stamps at Office Depot | Valid until further notice |
| 25% | Try this Office Depot Offer for 25% off Custom Labels & Stickers | Valid until further notice |
| 25% | Save 25% off with Newsletter Sign-Up with this Coupon | 12/31/2023 |
| 25% | Office Depot Savings: 25% off FedEx Express | 04/08/2023 |
| 25% | Office Depot Coupon: 25% off all Signage Products | 04/01/2023 |
| 25% | Office Depot Savings: 25% off all Signage Products | 04/01/2023 |
| $25 | Great Savings: $25 off Office Supplies, Cleaning and Breakroom Supplies, and Print Services | 04/01/2023 |
| 20% | Save 20% off Qualifying Regularly Priced Purchase with this Coupon | 04/08/2023 |
Office Depot Coupons - Apr 2023
Useful tips and information
Office Depot Discount Availability 
Discount Type
Availability
Discount Amount
Free shipping
✓
on orders of $35 or more
Military discount
✓
20% off
Student discount
-
 
Newsletter coupon
✓
25% off
Seasonal sales
✓
up to 70% off
Rewards members discount
✓
2% back in points
Cashback
-
 
Referral program
-
 
New customer coupons
-
 
App savings
✓
in-app deals
Social media promo codes
✓
20% to 40%
How to apply your Office Depot promo code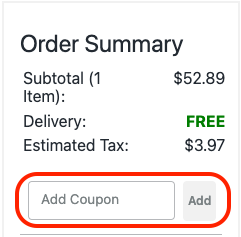 To redeem an Office Depot promo code, you need to follow these instructions:
Choose the promo code that will help you save the most money and copy it.

Go to the store's website and choose your purchases.

Click on the shopping cart in the top right corner.

Fill in coupon details and click "add."

Or head to the checkout and fill out your details.

Select the option to apply a coupon code.

Enter your discount code and click to add.
What to do if your Office Depot coupon code isn't working
Check that you have copied and pasted the Office Depot discount code correctly. Remember, they can be case-sensitive.

Be sure the coupon or promo code hasn't expired.

Check if there is a minimum spend you need to meet for your Office Depot coupon.

See if the promotion only applies to certain products.
What to do if you can't find a promo code online
Check online and see if any of the expired Office Depot coupons are still working.

Visit the Office Depot coupon center page. 

Sign up for The Daily Beast coupon newsletter for the latest Office Depot discount codes.

Check out promo codes for similar stores on our site and save on the products you need.
Stacking coupons
Typically you can only use one Office Depot discount code at a time. So make sure you choose the best promotion you can find to enjoy the biggest savings.
Printable coupons
Generally, you cannot use online Office Depot promo codes for use in-store. However, sometimes you can find printable Office Depot discount codes in the "Deals" section of the website.
The best Office Depot online deals and offers
Office Depot Free delivery conditions
Office Depot free delivery is available on qualifying orders with a minimum purchase. This minimum varies and depends on the geographic location of the delivery. When using your Office Depot promo code, remember the minimum purchase is calculated after discounts but before taxes are applied.
Military discount offers
If you are a serving or former military or reservist, you are eligible for a 20% Office Depot military discount. This is only available in-store. To claim, present your military ID at checkout. You can use it on all regularly priced purchases.
Student discount offers
Even though there are no students discounts, there are still many ways to save at office depot by visiting their top deals, coupons, rewards and clearance pages . 
Newsletter coupon
When you sign up for the Office Depot newsletter, you will receive a coupon offering 25% off qualifying regularly priced purchases. The newsletter will also offer you further promotions and offers with exclusive promo codes, discounts, and free gift offers.
Seasonal sales
There are plenty of ways to enjoy great savings at Office Depot. Keep an eye on seasonal sales and promotions that take place throughout the year for the best prices. Here is a list of Office Depot's sales:
Memorial Day sale: Office Depot's Memorial Day sale offers major discounts on certain items. You can claim discounts of up to 50% and even 70% on some selected items.

Black Friday sale: The Office Depot Black Friday sale includes a whole selection of promotions on electronics, office supplies, furniture, and services.

Cyber Monday sale: Enjoy great savings on everything from electronics to office supplies and more with Office Depot Cyber Monday offers. These are some of the biggest discounts of the year, and it lasts all week long, with new offers daily.

Permanent sale section: You don't need to wait for special seasonal offers. Simply go to the "Deals" part of the Office Depot website for great savings on different items.
Signing up for the rewards program
Enjoy various perks and offers when you sign up for the Office Depot rewards program. You'll receive 2% back in rewards both in-store and online and enjoy members-only savings such as rewards member pricing and bonus rewards. You can also earn $2 back in recycling rewards if you recycle things like cartridges (10 per month limit). And you can receive $2 in rewards for reviews (up to three a month). It's free to enroll and easy to use, too.
New customer coupons
There don't seem to be any specific new customer coupons at Office Depot. But there are plenty of promo codes and special offers on the "Deals" section of the site. You can take advantage of these as a new shopper or current customer.
Accepted payment methods
When it comes to Office Depot payment methods, there are plenty of ways to pay online. As well as debit and credit cards, you can also pay via PayPal. Other Office Depot payment methods include the Office Depot credit card.
Purchasing gift cards
It's easy to buy Office Depot gift cards online. You can choose to send a gift card via email that will arrive in minutes or be delivered on your chosen date. Alternatively, you can send a traditional gift card via mail with free standard delivery. Customize your gift card with a message and a choice of designs. Email gift cards, can even be personalized with your own photos. All Office Depot gift cards are redeemable online, in-store, or by phone and there is no expiration.
App savings opportunities
You can also download the Office Depot app to enjoy rewards, convenient shopping, and exclusive Office Depot coupons. Opt to receive app-only deals on your phone, save on thousands of items, and manage your rewards. The Office Depot app also makes reordering easy and offers ink monitoring and tech services scheduling.
Social media promo codes
Sometimes you can find Office Depot social media promo codes. Follow Office Depot on Instagram or Twitter to find special offers and promotions. The Office Depot YouTube channel also features how-to videos with entrepreneurs and influencers, as well as offering discounts of 20% to 40%.
Price match
If you find an identical new item at a lower price online or in-store, then Office Depot has a price matching policy. It applies if you find it cheaper at a competitor or other Office Depot store at the time of purchase or within 14 days. Office Depot will match the price or refund you the difference. This includes nearly all new items, as long as they are identical and in stock, and service plans too.
Compare the best gaming laptops on The Daily Beast Best Picks.
Upcoming Office Depot sales during the 2023 spring season
Save big on office supplies and home essentials during the upcoming spring season. Office Depot can help you stock up on all your office needs with exciting sales and discounts. Look for Easter, Mother's Day, Father's Day, and Memorial Day sales. From laptops and webcams to notebooks, you can enjoy Office Depot coupons of up to 35% off.
Great deals during their Easter clearance
Office Depot offers numerous ways to save money. Watch their Easter sales to find the best prices on different items. If you're looking to give your office a new look, the Office Depot Easter sale section provides discounts of up to 25%. In 2022, Office Depot took $200 off office furniture.
Save big with their Mother's Day coupons
With Mother's Day approaching, it's time to celebrate your mother in style. As you search for the ideal Mother's Day presents, look for various ways of saving on your expenses. Office Depot Mother's Day sale gives you the best option to enhance your mother's office comfort and convenience. Get up to 10% discount on different items, including portable paper trimmers.
Get the best Memorial Day deals and discounts
Take advantage of the unbeatable prices during the Office Depot Memorial Day sales to give your office interior a fresh new look. Last year, you could get up to 50% off select office chairs and furniture. With Office Depot coupons this year, you can expect to receive similar discounts for updating your office déor.
Save more during the Father's Day clearance event
As Father's Day approaches, the challenge is for you to find a gift that shows your appreciation for your dad. Father's Day is celebrated on the third Sunday of June, so this year's celebration falls on Sunday, June 18th. Instead of giving traditional socks as a gift, the Office Depot Father's Day sales offer unique gifts for your special dad.
How much can you usually save at Office Depot?
If you enjoy tracking down a good bargain, you'll love the detailed information about coupons we've gathered throughout the last 365 days.
This discount is awaiting you
Office Depot will take up to $50 off the regular price when redeeming a coupon.
The more popular an offer is, the more tempting it may be for you. Many took advantage of the following promotion: "Redeem this Code from Office Depot: Free Tervis Gift with Orders over $200".
A particularly positive feature of Office Depot is that you save big even in normal circumstances. On average, you can save $24 with a promo code.
Every single customer benefits without exception
When it comes to Office Depot, it doesn't matter if you're a new or a loyal customer. Everybody can benefit from these discounts.
These are the striking opportunities you won't want to miss
It's hard to beat Office Depot for ways to save. Over the past twelve months, you could claim a total of 753 coupons. Not to mention the 125 other offers where the discount was already applied.
In October alone there were 119 new coupons
Suppose you want to decide on the best time to save. In this scenario, nothing can top October. This is the month when you have the best chance of finding a new coupon code.