Black Friday& Cyber Monday Samsung Phone Deals
Are you looking for Samsung coupon codes to save on your Samsung Galaxy smartphone purchase? Bookmark this page to stay on top of how to save on Samsung phone deals during Black Friday & Cyber Monday, November 24- 27. Samsung has early discounts before the official Black Friday sales event. Read on to find deals, coupon codes, expert tips, shopping guides and FAQs to help save you the most money on Samsung phones this Black Friday, Cyber Monday and Green Monday.
Samsung phones discounts on Black Friday & Cyber Monday
The Samsung phone, Black Friday discounts, don't go live until November, but retailers regularly offer deals and discounts ahead of the Black Friday sales event. Check out these retailers if you are looking for a deal right now. 
Samsung week begins on October 24, when they will offer excellent deals to celebrate decades of innovation. Sign up to shop the best deals and latest Samsung phones, bundle deals, exclusive deals and the deal of the day. 
Will Samsung have Black Friday deals?
The Samsung official online store has become very popular on Black Fridays, and  2023 is no different. The South Korean company will have its phones discounted across US carriers AT&T, Sprint, T-Mobile, US Cellular and Verizon. In addition, they discount their flagship Galaxy S22 Ultra and Galaxy Z Fold 4 phones released earlier this year.
Should you wait for the Black Friday & Cyber Monday Samsung phone deals?
If you want to purchase a specific Samsung phone and find it at a discount before Black Friday or Cyber Monday, we recommend you buy it. However, the true benefit of Black Friday is that you will find deals on many Samsung phone models, allowing you to choose which deal is best for you. 
Where do you find the best deals on Samsung phones during Black Friday & Cyber Monday?
You can find Samsung phone Black Friday deals at the following phone carriers:
The steepest discounts can be found at Samsung's outlet online website, where you can save $1,010 on an unlocked Galaxy Z Fold3. You can also find savings on the Galaxy S22 at Best Buy.
Top Black Friday & Cyber Monday coupon or promo codes for Samsung phones
How to apply a coupon code to your Samsung & Cyber Monday phone order
There will usually be a version of the words "Apply promo code" inside your online cart.

Add one of our coupon codes there and hit accept or apply. 

Your savings should be reflected in the overall checkout total if the retailer accepts your code.

If the code fails, you will see an error message; check that the coupon is not expired, that you have met the minimum purchase value or that the coupon applies to what you are purchasing. 
Black Friday & Cyber Monday shopping guide: Top Samsung phones 
Samsung smartphones are feature rich with powerful processors, excellent cameras and massive battery life. From essential to premium phones, Samsung has a wide variety of phones.
"Anyone can buy. It takes an artist to shop" – Jennifer Finney Boylan.
In 2022, Samsung has launched the Samsung Galaxy S22 Ultra, the Samsung Galaxy z Fold 4, and the Samsung Galaxy z Flip4, to name a few. It can be challenging to determine which phone is right for you. Check out the Black Friday Samsung phone shopping guide below to simplify that choice. 
Samsung Galaxy S22 Ultra - This phone is excellent for creatives. Whether you want to play heavy games, stream videos, or do serious editing, this Samsung flagship phone is a great choice. 
The Good - Screen quality, fast charging, excellent quality zoom camera.
The Bad - Battery life, no headphone jack, poor loudspeaker quality.
 

Samsung Galaxy Z Fold 4 - This phone is excellent for multitasking, complex gaming and video streaming.
The Good - Beautiful and large display, multitasking features, solid build.
The Bad - Expensive, thick and heavier compared to slab phone, has a crease in the middle.

Samsung Galaxy Z Flip 4 - Released on August 26, 2002, this premium smartphone with an excellent display system, improved battery life and fast charging can be purchased at a discount during Black Friday. 
The Good - Great primary camera, compact phone, reliable.
The Bad - Cannot open with only one hand, high price, tiny front screen.
Best Black Friday Samsung phone deals
Last year Samsung was among the first out the gate to offer deals on their Galaxy Z Fold 3 and Z Flip 3, with both smartphones up to $600 off and free earbuds included. We expect similar markdowns on the Z Fold 4 and Z Flip 4 well before Black Friday this year.
Black Friday & Cyber Monday deals on the newest Samsung phones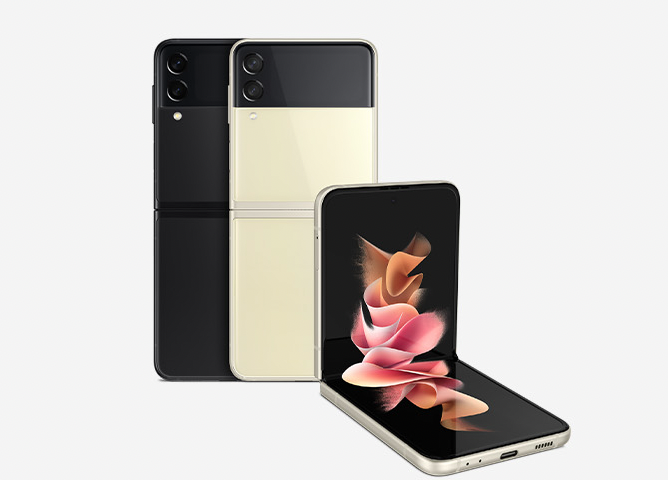 Image courtesy of Samsung
The following deals are part of the pre-Black Friday sale at Samsung. As more deals are released, we will update the list below, but as of right now, these are the best deals to save you tons of money on Samsung phones. 
These Samsung phones were all released in 2022, but there are many ways to save during this Samsung pre-Black Friday sale:
Black Friday & Cyber Monday deals on last year's Samsung phones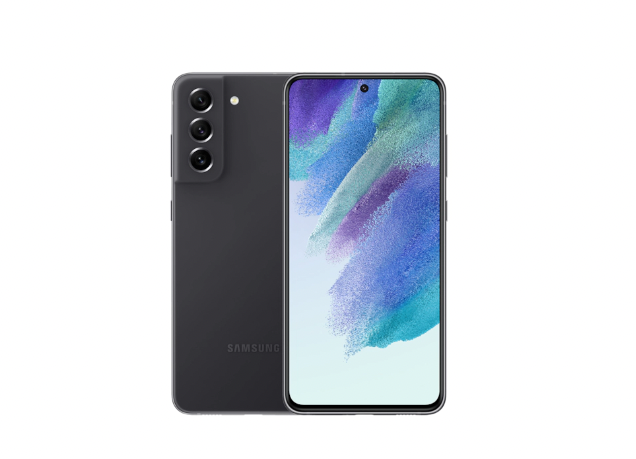 Image courtesy of Samsung
A considerable benefit of the Black Friday sales at Samsung is that the discounts on their older models are even higher since they are looking to clear inventory. 
Black Friday & Cyber Monday savings guide: Samsung Galaxy phones
There are many ways to save at Samsung.com that could save you up to 30% no discount code required.
Select the program.

Browse for particular pricing combined with deals and coupon codes to save even more.

Verify your email address and save up to 30%
Student discount offers program 
First responder discount offers program
Military discount offers program
FAQs- Frequently asked questions about Samsung phones during Black Friday
When is Black Friday 2023?
Black Friday this year takes place on Friday, November 24.
Will there be a Black week at Samsung?
Yes, But it will be more like a Black Month since deals will begin on Mid October, but the official Black Friday discount will land on November 24.
Do I get higher discounts with coupons?
You can use your discount on top of deals or other programs like student and military discounts.
Black Friday & Cyber Monday offers from other shops